Photo Editing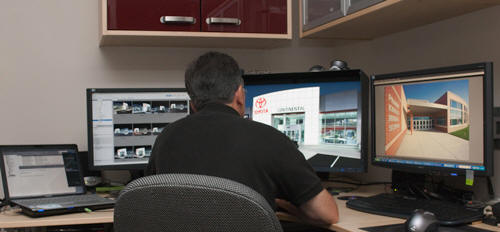 In addition to providing you with outstanding photography, we process your photos through our proprietary multi step post processing system to ensure the best possible quality of your photos. This system was developed by and is exclusive to Chicago Commercial Photography.®
Full Service Graphics Capabilities
Providing you with great photography isn't good enough, we follow through with photo editing and graphic design. After our photographer captures your photos you can continue on working with our graphics design people to complete your project. No need to work with a photographer and graphics person from two different companies when it can all be done at Chicago Commercial Photography. This can generally save time and money.
If you already have a graphics design company, we can work directly with them to be sure they get exactly what they need to make your project a success.
If you are a design or advertising firm we can work seamlessly in the background while you work directly with your client.
From simple background removal from a product photo, an exit sign removed from an interior photo, a driveway digitally paved, to a sixty foot photo with graphics as in the Google Downtown Chicago Headquarters project.