Your guests will love going home with a professionally taken photograph in a custom frame or folder.

Our print speeds are up to 15 prints per minute so we can handle the largest of events.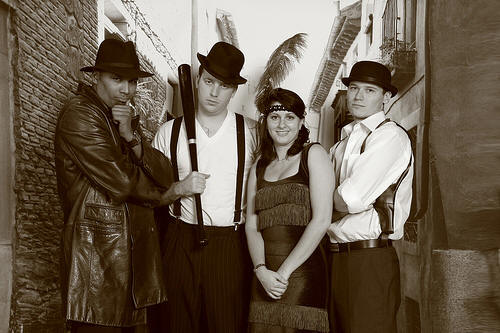 Our professional photographers and print technicians will give you picture perfect lab-quality prints on the spot! With our high-speed dye sublimation processing we can print high-quality digital images whenever and wherever you need them. We can even display your corporate logo or slogan on the print.
We bring the studio to your event.
We set up high quality studio lighting and backdrop that allows us to give you the highest quality prints. Whether your guests are part of a themed event or it's a formal affair, a quality photograph is the best way to memorialize the event.
Backdrop's can be custom made to correspond with your event or you may want to consider our Green Screen Photography that uses a digital background.
Photos can be placed in a standard or custom photo folder that includes your company slogan and logo.
In addition to providing a hard copy print, we allow your guests to download a high resolution digital copy of the photo to share or make re-prints.
Contact us to discuss what will work best for your event.
Do you have a high volume event or convention and need high quality Prints-on-the-Spot from professional photographers?
We are the go-to photography company for Chicago's largest events and conventions.